About
Linden Is Enough was established in 2014, in Edinburgh, Scotland. We are home to classic and timeless leather goods, entirely handmade with the best quality, full grain, vegetable tanned cow leather and ultra soft lamb leather. 
Digital natives, we first established ourselves on the Etsy marketplace, where we quickly became best sellers. As we developed, we went by a few different names, growing and evolving to find our voice and place in this world, branching out and retracting again until we found the right balance. We settled for a while on sister brands, Linden Leather Co. and BennyBee Leather, results of a brand that was once one and diverged into two in 2016. Now, post-pandemic, 2022, with time and much contemplation we are merging again. After all, we're better together, in life and in business. One focus, one mission, one passion, one drive, one creation, one brand is Enough.
Don't let our comes and goes confuse you, the concept is simple: we are enough, you're enough, Linden Is Enough and one bag - top quality, handmade, full grain, vegetable tanned - is more than enough!
The People Behind the Brand

Linden is Enough is the epitome of modern life, founded by a Slovak and a Brazilian, in Scotland, with online sales and worldwide distribution.
Daniel Caltik, born in Komarno, Slovakia, is our CEO and muscle - both literally and figuratively. Making sure all ins and outs of the brand run smoothly, Dani has an unquestionable talent for business. His drive, discipline and dedication ensure Dani's success in anything he puts his mind to, from leather work, to bee keeping, to road cycling, and beyond. With a captivating sprit he brings people together and inspires us to work towards a mission with glee and perseverance.
Mariana Leite (aka Manasse), born in São Paulo, Brazil, is the other half of the orange and is the Linden Is Enough Creative Director. Art and ideas flow through Mari, and combined with a business acumen, she drifted towards fashion. Steering the creative vision and inspiring all to get onboard, Mari ties together the story of who we were, are and what to be. With a strong sense for strategy, Mari's intuition leads the way creatively with passion and idealism.
Dani and Mari met in Edinburgh, where they each completed their undergraduate studies in Business Entrepreneurship and Sustainability, and Psychology and Business respectively. Their encounter lit an active spark that birthed the brand as we know it today and continues to thrive based on their shared companionship and loyalty. The duo's common values surrounding ethics and sustainability, a minimalistic aesthetic, and a thirst for adventure and exploring the world, allowed the brand to take natural shape and their collaboration to flourish organically. Moreover, their complimentary skill sets made for the ideal balance, setting Linden In Enough on a steady path and firm grounds.
Combined with the rest of our employees and collaborators, we are a diverse and close knit small team completely dedicated to artistry and craftsmanship. Each day we come together to create beautiful, practical, and high quality leather goods that customers can be proud to call their own for years to come!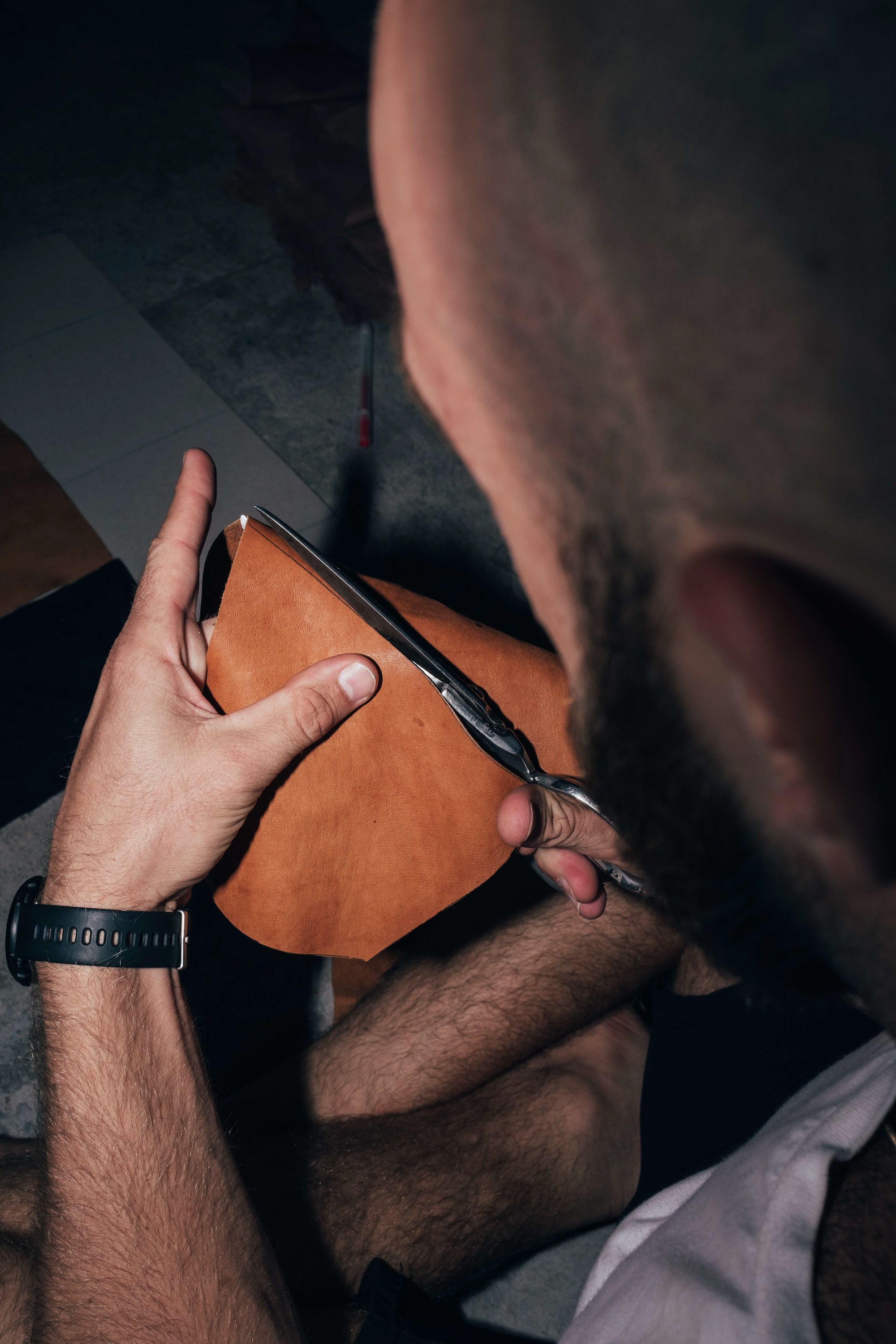 OUR LEATHER & OUR THREAD
We personally select the best quality full grain and vegetable tanned leather by hand. This guarantees that our designs are perfectly executed, lasting our customers a lifetime. 
Full grain leather is the top layer of the animal's skin and is therefore, the most resistant and unique. This is the outer layer of the animal, it's original skin, which carries it's lifetime of singular experiences. This also means that each bag may differ slightly due to the natural scratches and marks that the animal suffered during life. 
All our leather is vegetable tanned. Among the various tanning methods, vegetable tanning is the most traditional, natural and Earth-friendly. Moreover, it is the only technique able to give your leather unique characteristics. This type of leather never wears out. Rather, it develops a specific patina during its lifetime.
Our soft lamb leather is of luxury quality and is rarely offered by smaller brands. We began working with soft leather in 2019, creating an entire new range of wonderful products  that quickly became best sellers!

And we're not joking when it comes to our sewing methods either. Most items are saddle stitched, which is by far the most traditional, rare and durable technique out there! The few bags that are machine sewn for design purposes are put together by hand, using our top notch industrial sewing machines.
Both these solutions guarantee the highest possible quality and durability. After all, what would be the use of having the highest quality leather if the sewing is going to give in after some heavy use?
In addition to these techniques, we make sure our thread is strong and waxed, ensuring quality for years to come.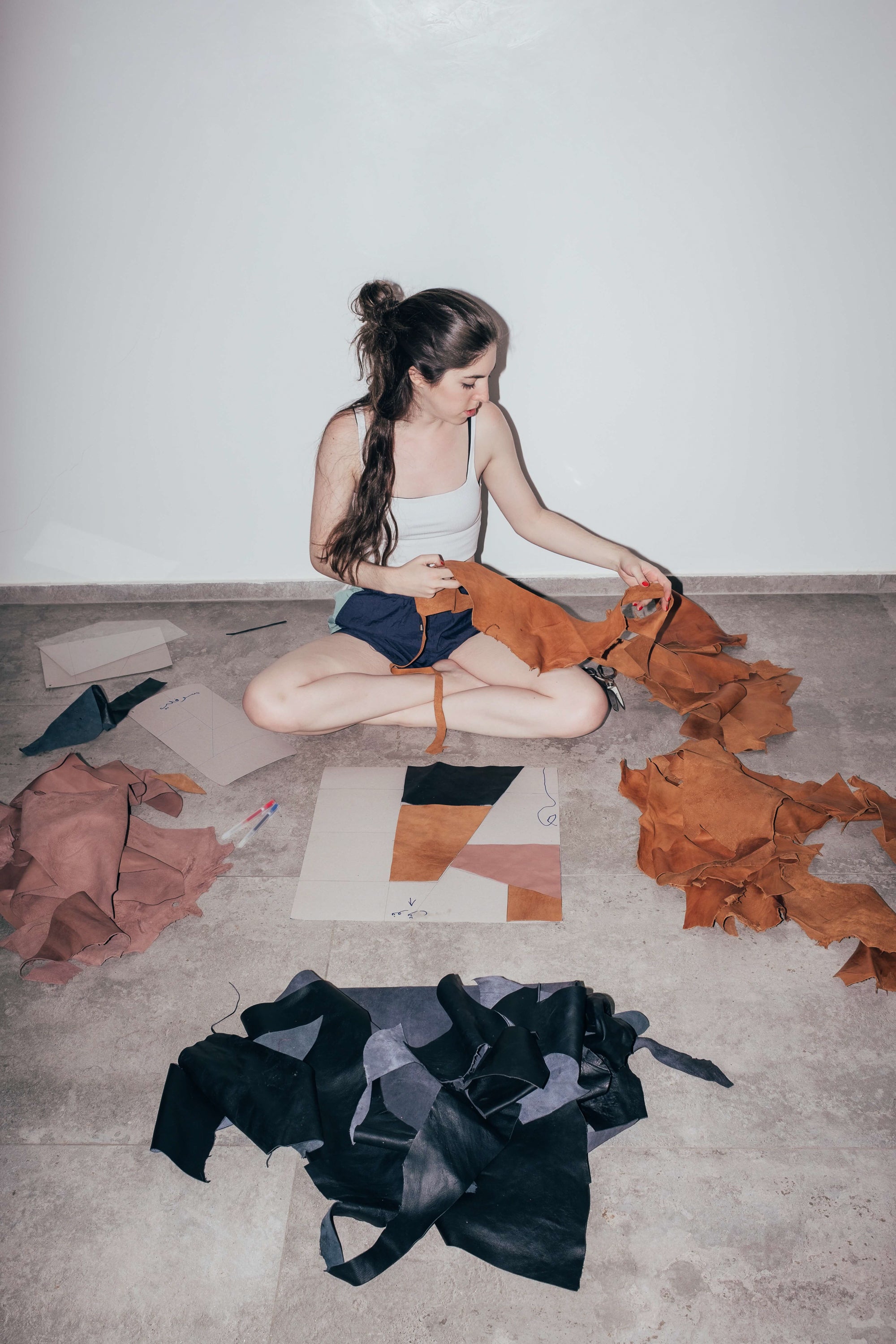 OUR ETHICAL AND SUSTAINABLE SUPPLY CHAIN & OUR DESIGNS
What makes Linden Is Enough so unique is the rare combination of high-quality products and affordable prices.
In addition exclusively utilizing vegetable-tanned, chrome-free leather, we work closely with family owned traditional leather tanneries. As a result, we are able to create products using the highest quality materials, for fair prices, while supporting other small  businesses like ours! We pride ourselves in cutting out the middle man and unnecessary markups, while keeping  traditional making processes alive. Creating a more ethical and sustainable supply chain and developing products that last a lifetime is what Linden Is Enough is all about!

We refer to our items as leather companions, as they are designed to accompany our customers day-to-day and last a lifetime. Every product is gender neutral, as we aim to offer practicality and beauty to our customers, no matter who they are. Our simple designs mean that our bags are easily mixed and matched, appropriate for a multitude of lifestyles, occasions, and activities.
The goal is: modern, practical and timeless leather bags.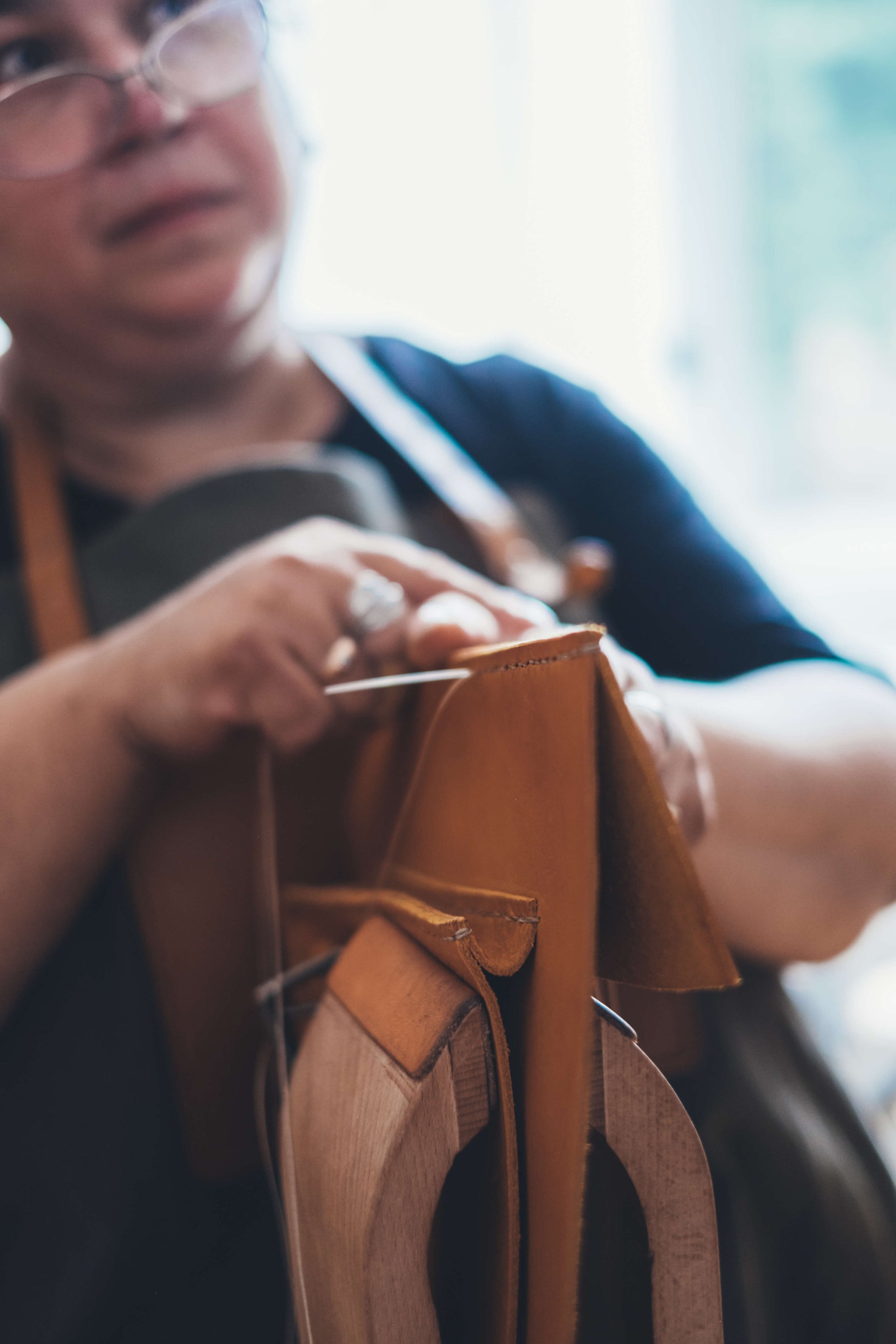 Leather Embossing
Seeing as your Linden Is Enough leather bag will be a lifelong companion, why not make it even more you? We offer leather embossing as a way for customers to personalize their items. It's easy! Just select the embossing option in the drop down menu on the listing page of your chosen product and leave your initials in the dedicated box after clicking 'add to cart'.
If patinas and hand craft aren't enough, this way you can be 100% sure your bag is totally unique!